Medieval Embroidery
Some Charted Examples
by Joyce Miller
The embroideries charted here reflect my interest in counted thread embroidery of the medieval period, as opposed to free embroidery or blackwork. I especially lean towards early stuff, particulary the bold colors and geometric patterns of German and Scandinavian embroidery. With the advent of the Web, I can now make these charts available to all, rather than have them mouldering in folders in my attic.
---
Charts currently available: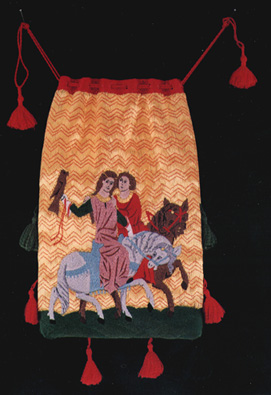 Almoner's Pouch, circa 1340.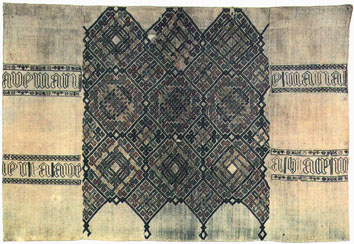 Icelandic Altar Hanging, late medieval.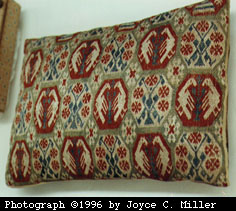 Embroidered Cushion. Westphalian (German), 14th-15th c, brick stitch.

Embroidered Box. Westphalian (German), 14th-15th c, brick stitch and long-armed cross stitch.

---
Other medieval embroidery links:
Stitches out of Time: Medieval Embroidery for the Modern Era
Medieval/Renaissance Embroidery Homepage
14th and 15th Century German Counted Thread Embroidery
Counted Thread Work
Tap Dancing Lizard
Clare's Medieval Embroidery Page
And more as I find them.
---
You can e-mail me at msmead@doctorbeer.com

Back to:
Joyce's Personal Page